Dear Brothers and Sisters,
We are now able to seat 100 attendees (2 zones of 50 each) at our onsite Lord's Day Meeting.  We look forward to welcoming everyone back!
Due to the government's guidelines on the safe resumption of religious activities in Phase 2, seating capacity for our onsite meeting is limited.  We ask that you register only if you are able to attend the meeting.  As this is a first-come-first-served basis booking, some of you may be unsuccessful in securing a ticket.  Please try again the following week and know that we are working hard to enable as many as possible to have a chance to attend the onsite meeting.
Live Streaming will still continue every Sunday for those unable to join us in person.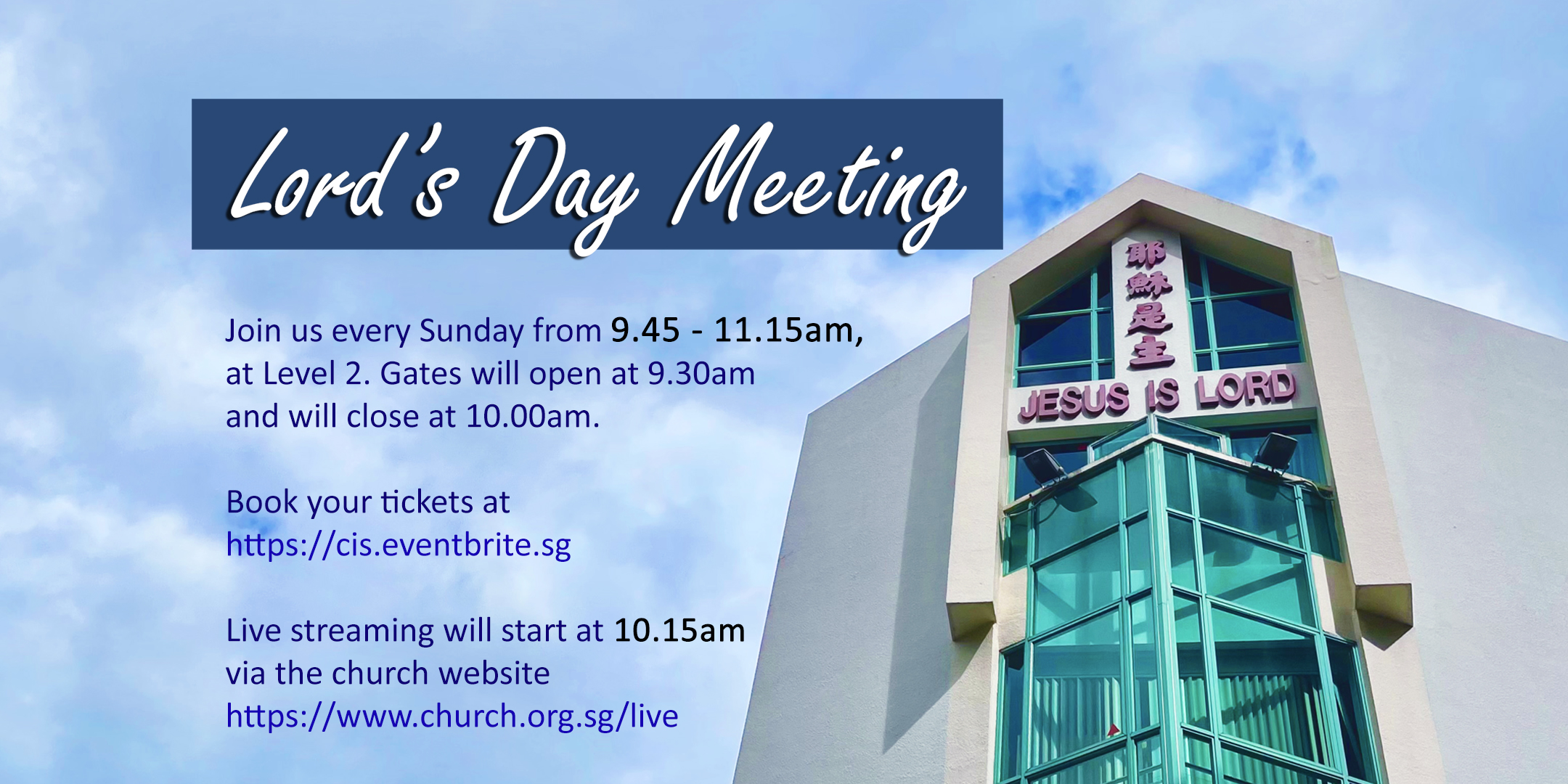 NOTE: Please stay home if you or your family member(s) are feeling unwell.
---
REGISTER
Ticket registration opens on every Wednesday from 10.00am and closes on Sunday at 9.30am.